The 2017 IRISH HR CHAMPIONS AWARDS  took place on Friday 24th March 2017.
Click HERE to see the worthy WINNERS and photos from the night
These Awards will recognise the success, innovation and business focus of HR delivering the best strategies across:

Employee Engagement
Talent Acquisition 
Corporate Social Responsibility
Employer Branding
Change Management
Wellness Strategy 
Learning and Development
Diversity
Leadership
They were devised to celebrate the hard work and dedication of HR teams – operating at the front line, delivering ambitious programmes, impacting business performance and transforming employee experience. Click here to see the List of Categories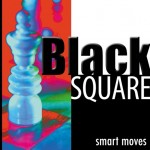 Black Square is a team of experienced professionals who offer a suite of services in conference and event design, management and sales. Black Square specialises in providing a highly flexible and customised service with the primary goal of ensuring that any event which we undertake sets new standards in performance and value for our client and attendees. We provide a premium service for events ranging in size from small corporate private dining functions through medium/large conferences and gala awards events.
BLACK SQUARE SERVICES & AREAS OF EXPERTISE:
Agenda and Speaker Selection
Sponsorship, Delegate and Exhibition Sales
Event Design including Awards, Marketing and Promotional Material
Visual Communications, Lighting, Sound, Music and Entertainment Registration and Delegate Management
Venue Selection and Booking
Event Logistics and Catering Management
Project and Financial Management
Black Square has extensive experience in organising all manner of functions: – Awards, Conferences & Events. No event is a success unless it reaches it's target. This is where we are particularily strong. We understand the need to get "bums on seats". No matter what the event, rest assured Black Square will strive for complete success. Contact Donna today on 086 837 0577 to hear how we can help.