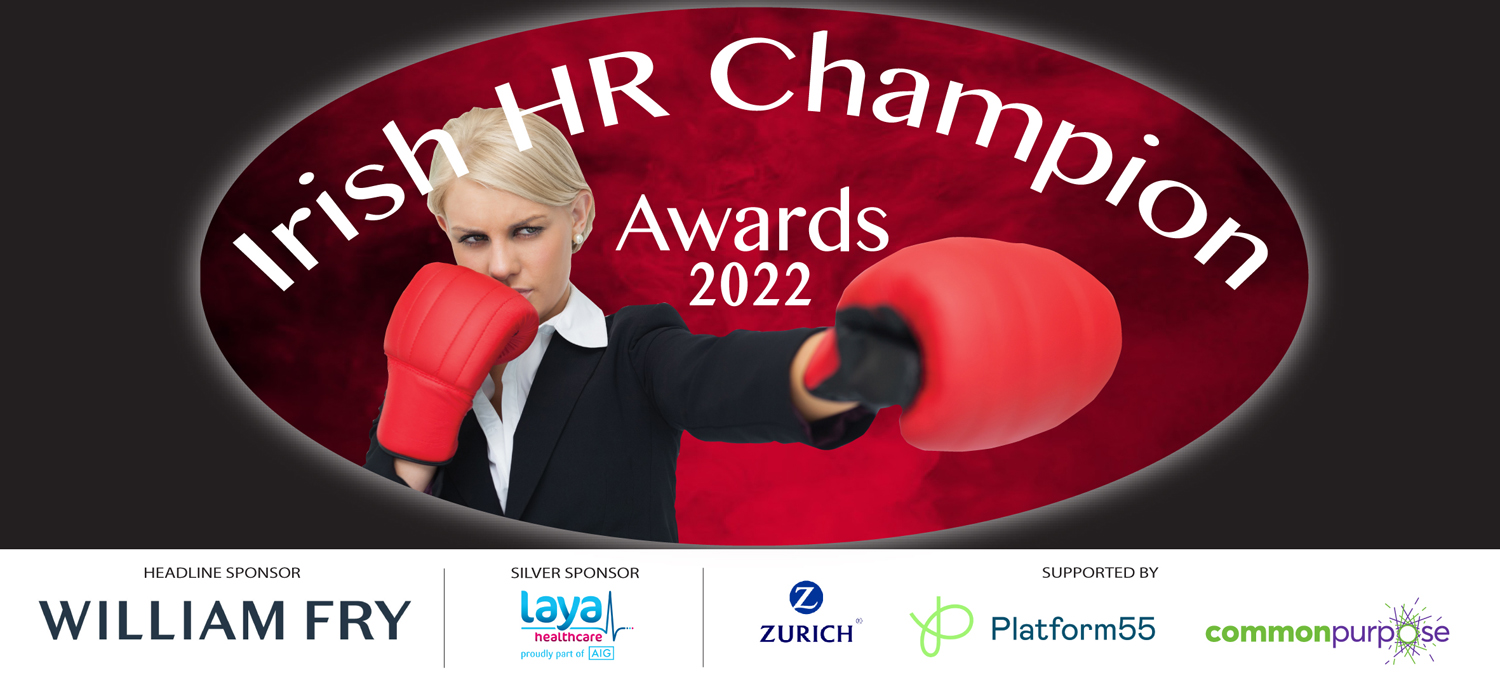 Irish HR Champion Awards celebrate the hard work and dedication of HR teams – operating at the front line, delivering ambitious programmes, impacting business performance and transforming employee experience. The Awards recognise the success, innovation and business focus of HR delivering the best strategies across: Employee Engagement – Talent Acquisition – Corporate Social Responsibility – Employer Branding – Change Management – Wellness Strategy – Learning and Development – Diversity – Leadership.
We are back !! After taking a break in 2021… the HR Champion Awards 2022 is returning !!
Lots of changes to ensure the Awards evening is fun, inclusive & safe for all ! Gala dinner will be replaced with a
black tie "Oscars" style evening in a theatre, winners sharing their stories from a fantastic stage !

Closing date for entries is Friday 11th February 2022
Awards will take place on Tuesday 15th March 2022
Venue – Smock Alley Theatre, Dublin
Enquiries Donna@Blacksquare.ie
To get started :
1. Click on your chosen categories from our Category list
2. Complete the online forms for the categories you wish to enter
3. If shortlisted you will be invited to an interview which will take place
via Zoom in February 2022